Chief Data & Analytics Officers Fall 2020
Accelerate Recovery & Transformation in Uncertain Times
October 19-21: The Premier Virtual Summit for Data & Analytics Leaders
Join Bitwise for this live virtual experience with exciting insights for data and analytics leaders
Request 1:1 Meeting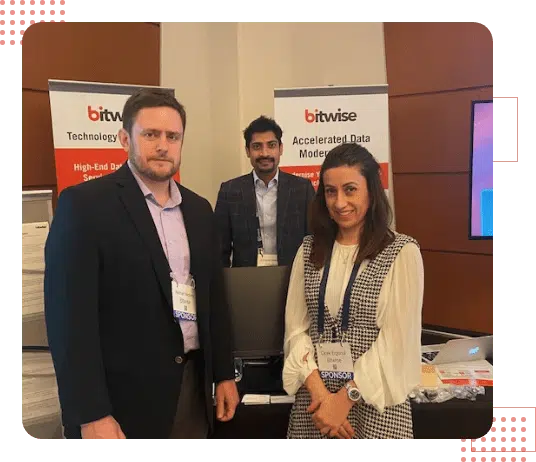 About CDAO Fall 2020
The must-attend 6th annual CDAO Fall 2020 has been exclusively designed for the cutting-edge data & analytics leader, focused on aligning data strategy with digital transformation, leveraging data analytics to increase business value; and spearheading a data-driven culture that utilizes data as engine for growth.
Visit our Virtual Booth at CDAO Fall 2020
Successful data and analytics leaders embrace the accelerated pace of technology change, but there are key challenges that continue to hold them back from achieving their potential.
Fundamentals such as data warehouse modernization which includes the difficult task of ETL conversion, establishing proper data governance and data quality, and migrating data to the cloud can be complicated initiatives but need to be tackled before taking full advantage of artificial intelligence and machine learning capabilities.
There are multiple ways to engage with our team at the event by visiting our virtual booth, connecting in the meeting lounge, attending our roundtable session or accessing our content. We look forward to sharing how we help our clients modernize data and analytics.
Request 1:1 Meeting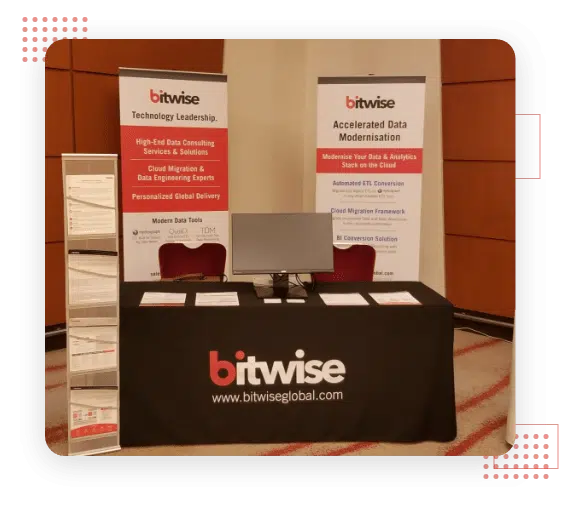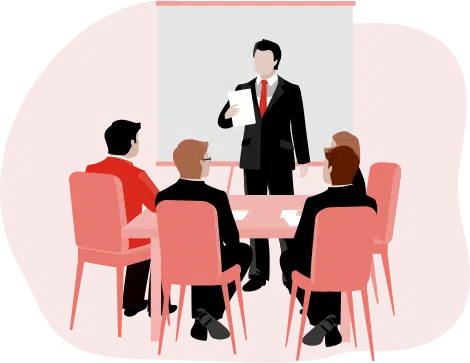 Join us for a Roundtable Session
Aligning Digital Transformation with Data Strategy to Drive Business Transformation
Guest Speakers
Dan Power
Managing Director, Data Governance, Global Markets, STATE STREET
Allen Crane
AVP, Head of Information Management for P&C, USAA
Santosh Kumar
Former Director, Data Strategy, BNY MELLON
Featured case Study
Case Study
Easily Convert Any ETL to Any ETL with Bitwise ETL Converter
Read More