In today's business landscape, a cloud-modeled data strategy is considered the basic tenet for analytics-driven strategic growth. A study by Gartner revealed that cloud data warehouses are now a core component as organizations revitalize their cloud strategy. Cloud technologies drive rapid upturn with scalability, real-time visibility, consolidated information stacking, and efficient data mining tools. With next-gen features like AI-enabled self-service capabilities and multi-layer authentication features to ensure data integrity, your data is best served in the cloud.
Flux of transformation and cloud adoption
The post-pandemic timeline has been characterized by a surge in technology adoptions, with numerous businesses transitioning to the cloud. Industries across the board are incorporating cloud as a key component in their data-driven business strategies. To capture the evolving market, increase agility through analytics, and reduce infrastructure costs, leaders recognize the need to induct cloud-driven applications into their data models. But this decision requires forethought and extensive planning.
Experience is the name of the game
It has clearly been established that the choice of a data migration partner is the crux of any transference strategy. A migration partner with an immersive experience in cloud deployment is critical for a successful relocation. They can help you traverse the murky waters of cloud migration while avoiding the pitfalls commonly associated with them. Bitwise can help expedite your data migration from legacy database applications to the cloud with industry-tested migration solutions, stringent data migration processes, and architectures custom-built for your data combined with operational insights available on integrated visualization dashboards.
Shift data assets to cloud with Bitwise
Bitwise
Cloud Data Migration
Framework is the final puzzle piece in your migration solution puzzle-box which ensures accelerated data transfer without compromising data integrity. It works in synergy with other cloud migration services, providing feature-rich end-to-end support to enhance your transition journey. The amalgamation of these time-tested tools ensures a seamless client journey. At the beginning of your cloud journey, our experts study the source software that needs to be relocated. After extensive analysis of the technical and business needs of the project, they outline the optimum migration strategy that should be employed for a non-disruptive transference.
Collaborative and structured approach
As with any technology, there are risks associated with the cloud. Although enterprises deploy the cloud to lower the cost of ownership and elevate data accessibility, the data could be vulnerable to attacks if not properly secured. New data stores are often built ground up directly on the cloud, with the risk of temporary cutoff in case of network failure. Transferring megalith data warehouses takes time and continual oversight, with a lot of downtime if not done correctly. These scenarios can be avoided if the migration is conducted in an open, portable manner.
Issues that may crop up pre and post-migration need to be handled with precision. Developers need to layer authenticated security access for admin and different user profiles to tunnel data access.
Engineers examine all fault scenarios to avoid discrepancies and for rapid error resolution.
All this, while minimizing downtime, improving output productivity, and enabling data-centric scalable architectures that can handle extreme situations like data influx surges.
In our decades-long involvement with this domain, our coders have encountered many challenges and scaled many mountains to successfully deploy the target specifications. Over the years, we have worked with countless clients in various industries. With each successful deployment, we garnered invaluable insights and periodically re-adjusted our strategy and approach to get the best result.
Real world migration case studies
Using our Cloud Data Migration Framework, Bitwise has helped a variety of customers to successfully migrate data from widely-used legacy systems such as Teradata, Netezza and Oracle to cloud-based data warehouses on AWS Redshift, Azure SQL and Azure Synapse, Google BigQuery and Snowflake. For a US based Media and Publication company, Bitwise helped move the entire enterprise data warehouse (EDW) data including 600 tables, 420 stored procedures, 120 functions and 50 user define types (overall 115,000 lines of code) from Oracle to Azure SQL Data Warehouse. Read the full
Azure SQL migration case study
. For a Direct Banking and Payment Services company, Bitwise migrated the on-premise data warehouse residing on Teradata to cloud-based data warehouse on AWS Redshift, which involved migrating tables, schema mapping and conversion of historical and incremental data. Read the full
Redshift migration case study
.
Accomplished specialists of the cloud ecosystem
Bitwise houses experts in the field of cloud with extensive experience under their belt. We incorporate proven Data Migration services with an extensive range of customized features to accelerate your cloud journey while ensuring data integrity. Our in-house cloud experts are the best in their fields, and the best people for the job. We help you accelerate your cloud journey, ensuring a seamless migration experience. Our expertise enables you to map your data to the cloud, with a scalable architecture and a robust data migration framework to avoid any future hiccups. Step up your migration journey with strategically customized utilities, cloud-native data migration services, market-tested cloud data migration framework, and secure customized reference architectures to optimize workloads.
Contact us
to discuss your cloud migration requirement.
The blog was originally posted on December 2021 and recently updated on December 2022 for accuracy.
---
You Might Also Like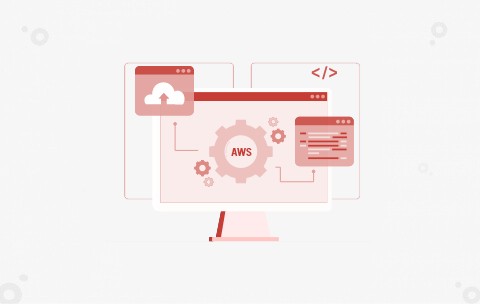 ETL Migration
Simplify ETL Migration to AWS Glue Serverless Data Integration
Learn More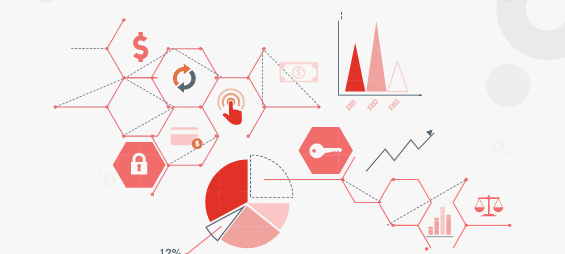 Cloud Migration
Modern Data Integration: Ab Initio or AWS Glue?
Learn More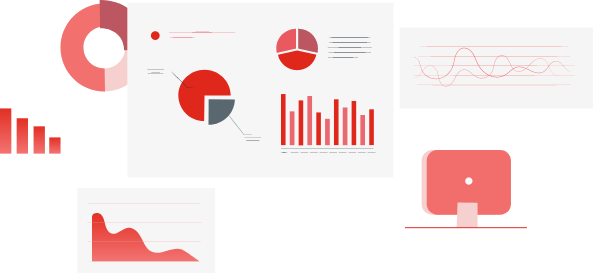 Cloud Migration
Modernize Your BI, Accelerate Business Insights
Learn More