Media & Entertainment
Building modern customer experiences through enhanced digital engagement and advanced analytics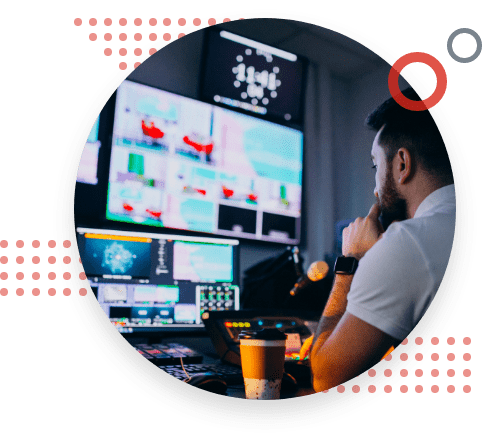 Innovative solutions to Media and Entertainment challenges
Media, publishing and entertainment companies see opportunity in leveraging their wealth of data to better understand customer behavior in order to enhance the customer experience but are often limited by legacy technology stacks. The ability to quickly modernize data and applications on the cloud can unlock customer insights through advanced analytics capabilities and provide flexibility in building data-driven mobile apps.
Media and Entertainment Solutions

Customer Analytics
Range of solutions from Customer 360 to Recommendation Engines to drive revenue growth through digital engagement

Mobile Apps
Development and testing solutions to ensure world-class digital customer experiences

Churn Analysis
Predict churn probability to reduce subscriber attrition through targeted campaigns

Data Warehouse Modernization
Migrate legacy ETL and data to the cloud to efficiently ingest, process and analyze a wide variety of data sets
Fandango recognizes Bitwise for outstanding contributions
Fandango and Bitwise worked together to modernize Fandango's full stack software development lifecycle, further enhancing the movie ticket buying experience for Fandango's customers.
Related Solutions
Application Modernization
Modernize Your Application On The Cloud
We continuously research emerging technologies and practices to help our clients leverage the latest and most reliable tools when modernizing their applications
Explore
Cloud Data Migration
Accelerate Your Journey to The Cloud
Our ready-to-go Cloud Migration Roadmap help guide you through your initiative for moving on-premise data to the cloud
Explore
Web and Mobile App Development
Digital And Application Development Solutions
Strategically build and leverage digital technologies to boost business results and user experiences
Explore
Strategize and implement the right Media and Entertainment innovation solution with Bitwise