Today's organizations have a new asset to manage: a flood of data. The challenge is to make sense of it all. Your organization needs insights, not just data. So it's time to take a fresh look at your business intelligence (BI) environment.
What to Explore
Why Modernize?
Like many organizations, you may be launching a digital transformation journey that includes migrating major functions to the cloud. It's critical to modernize your BI environment at the same time in order to take advantage of the benefits of a cloud architecture. An updated BI that provides a single coherent view of business data and self-service reporting helps your organization become truly data-driven.
Bitwise has proven experience helping organizations like yours make the BI modernization journey.
The Challenges of Legacy BI
You may be all too familiar with the major challenges of legacy BI:
Data siloing—Patchwork legacy BI solutions lead to data siloing rather than providing your business units with access to a "single source of truth."
Scalability—On-premises server farms are costly and inflexible. Legacy systems impede your users' access to new insights, leading to lost opportunities as they wait for IT to service custom report requests.
Legacy reports and applications—Legacy reports and applications can be hard to use, presenting information in tabular form that users must rearrange manually.
Performance—With big data, legacy tools exhibit poor rendering and extraction efficiency.
Security—Legacy tools are often incompatible with newer security requirements.
Complex data pipelines—To handle diverse data sources, legacy BI systems often require costly, fragile integrations with specialized external tools.
A modern BI solution can solve these problems. Modern BI environments are optimized for cloud storage and swiftly provide a coherent overview of business intelligence. And with self-service, your business users can see exactly the information they need, when they need it, without any need to "massage" generic tabular reports.
An Approach to BI Modernization
Ready to start? Here are some guidelines to help you on your modernization journey, based on the proven Bitwise approach to BI transformation.
Strategy and Assessment
Before modernizing and re-imagining your BI environment, you need to understand it. Document everything you learn. This information will be invaluable as you move through modernization.
Assessment Phase I: Investigation and Discovery
Start by gaining a thorough understanding of your business functions and infrastructure. Look for key features and capabilities in your current environment. Identify who needs what information, how often, and in what form.
Assessment Phase II: Gap Analysis
Look for unmet needs in your BI platform and potential improvements to your analytics, reports, and apps. Think about performance, accuracy, timeliness, and security problems and risks. Consider whether your environment has features that you no longer need. This is a good time to involve your business users.
Assessment Phase III: Conversion Approach and Solutions
Create a strategy to build your new environment, migrate your BI, and fill in the gaps. Build a road map that clearly delineates where you are, where you want to be, and how to get there in a series of realistic steps.
Re-imagine your reports and apps to take advantage of your new environment. Modern BI enables you to move beyond simple static presentations to powerful interactive reports incorporating real-time data visualizations. And self-service empowers your users to create their own rich, interactive reports.
Don't forget to look for "easy wins" provided by your new environment.
Assess the feasibility of each step. If any aspect of your plan seems unrealistic, now is the time to rethink it.
Architecture choices
The ideal architecture depends on your organization's needs. You can make choices to prioritize and optimize for scalability, flexibility, manageability, performance, data quality, and a coherent, top-down view of business data. An experienced specialist can help you understand the implications of your choices, so that you can make optimal decisions based on your organization's goals.
Other design tradeoffs
Is it more important to roll out your new environment quickly, or to optimize for future extensibility?
What cloud provider and BI solution are best for you?
What parts of your design are the top priorities?
Strategy and Assessment Deliverables
When you complete the steps above you should have:
Project feasibility, describing the effort and complexity
Gap analysis
Methodology for creating, migrating, and testing each part of the environment
Project schedule and implementation roadmap
Timeline for proof of concept
These deliverables form the basis of your next steps.
Considerations for Selecting Tools
In selecting your cloud platform, BI solution, and other tools, think about factors such as scalability, performance, security, and the specific features you need.
Data Management
Your data architecture can enhance or limit your BI environment's scalability. The main challenge in your old data architecture is probably the sheer number and complexity of pipelines.
Building modernized pipelines end-to-end
When designing your architecture, aim to integrate data from multiple sources and automate as much as possible. Take advantage of modern data pipelines, which can restructure unstructured data, pre-filter it, and clean it. Your pipelines can deliver data downstream in real time, protected by integrated security and fault tolerance features.
Application Re-engineering
Moving your environment to the cloud is an opportunity to build powerful features into your apps. Start by defining the business process supported by each app. Analyze your workflows for gaps, issues, and omissions. Then identify opportunities for improvement. Don't just fix issues and satisfy unmet needs—instead, reimagine the app around cloud capabilities and your future goals.
Now select the key opportunities from the previous step as the basis of your app design, map out your new workflows, and, finally, develop, test, and implement the redesigned app.
A Case Study with Looker
A major payment processing enterprise had a goal in mind to help drive growth and expansion: to grow their product portfolio with an enhanced feature set, improved UI and UX, and value-added services. Their customer portal provided access to data analytics, but they wanted to empower users to build better analytics and make better business decisions. The client worked with Bitwise and Google to realize their vision of a cloud based big data strategy and selected Looker as the best fit to modernize its customer portal. Bitwise re-engineered the client's legacy reports to take advantage of Looker's advanced capabilities and set up BigQuery data flows for real-time data and self-service access. The result: increased revenue, reduced cost, and rave customer reviews.
Read the case study to learn more about the client's journey with Looker.
Get Started with the Experts
Your journey to a cloud-based BI environment is an integral part of your digital transformation strategy. Bitwise can help you implement a solid framework to enable future opportunities. Contact Bitwise to schedule a discussion with a Bitwise expert.
The blog was originally posted on January 2022 and recently updated on October 2023 for accuracy.
---
You Might Also Like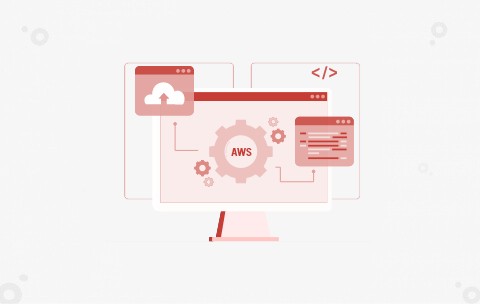 ETL Migration
Simplify ETL Migration to AWS Glue Serverless Data Integration
Learn More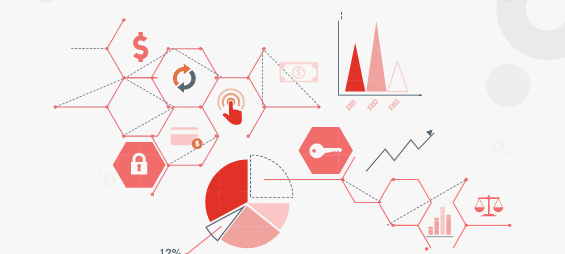 Cloud Migration
Modern Data Integration: Ab Initio or AWS Glue?
Learn More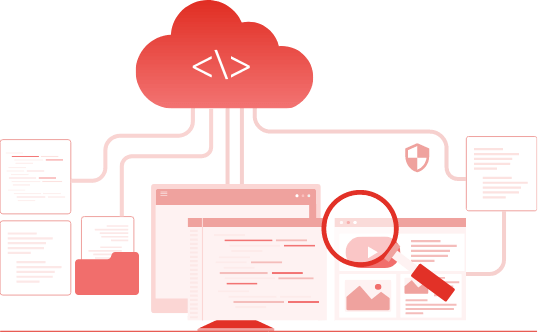 Cloud Migration
Evolve your data game: Map your data stores to the cloud
Learn More