Bitwise Opens Global Technology Solutions Delivery Center
March 9, 2018
State-of-the-art facility to house growing enterprise data management and application development teams in Pune, India
CHICAGO, IL, February 20, 2018 -- Bitwise, a Chicago based data management consulting and services company, proudly announces the official opening of TerraTower, the company's latest state-of-the-art, green certified facility in Pune, India to accommodate growth of its global technology solutions business.
The building was designed from the ground up to maximize productivity, harmonize work culture, and optimize energy efficiency -- all to ensure that Bitwise customers continue to receive the best services and support while passing through the value of tightly controlled operating costs.
TerraTower facility houses a variety of groups including the Bitwise Innovation Lab, Data Management Center of Excellence, Design and Architecture Team, application development and support teams, HR and talent acquisition, and a variety of operational units.
Comprised of 16 floors with a total maximum occupancy of 1000 people, TerraTower boasts a variety of ultra-modern design features for efficiency, safety and security, health and wellness, and productivity.
Efficiency
Building constructed from recycled and environment friendly materials such as rerolled steel, ash bricks, water based paints and recycled panels.
Efficient energy metering and management.
Car lifts to maximize parking space.
Water saving and rain water harvesting features meet 'green' building norms, and STP Plan recycles waste water.
High efficiency DGU glass for the facade reduces carbon footprint.
Live indoor greenery provides low cost air quality improvements.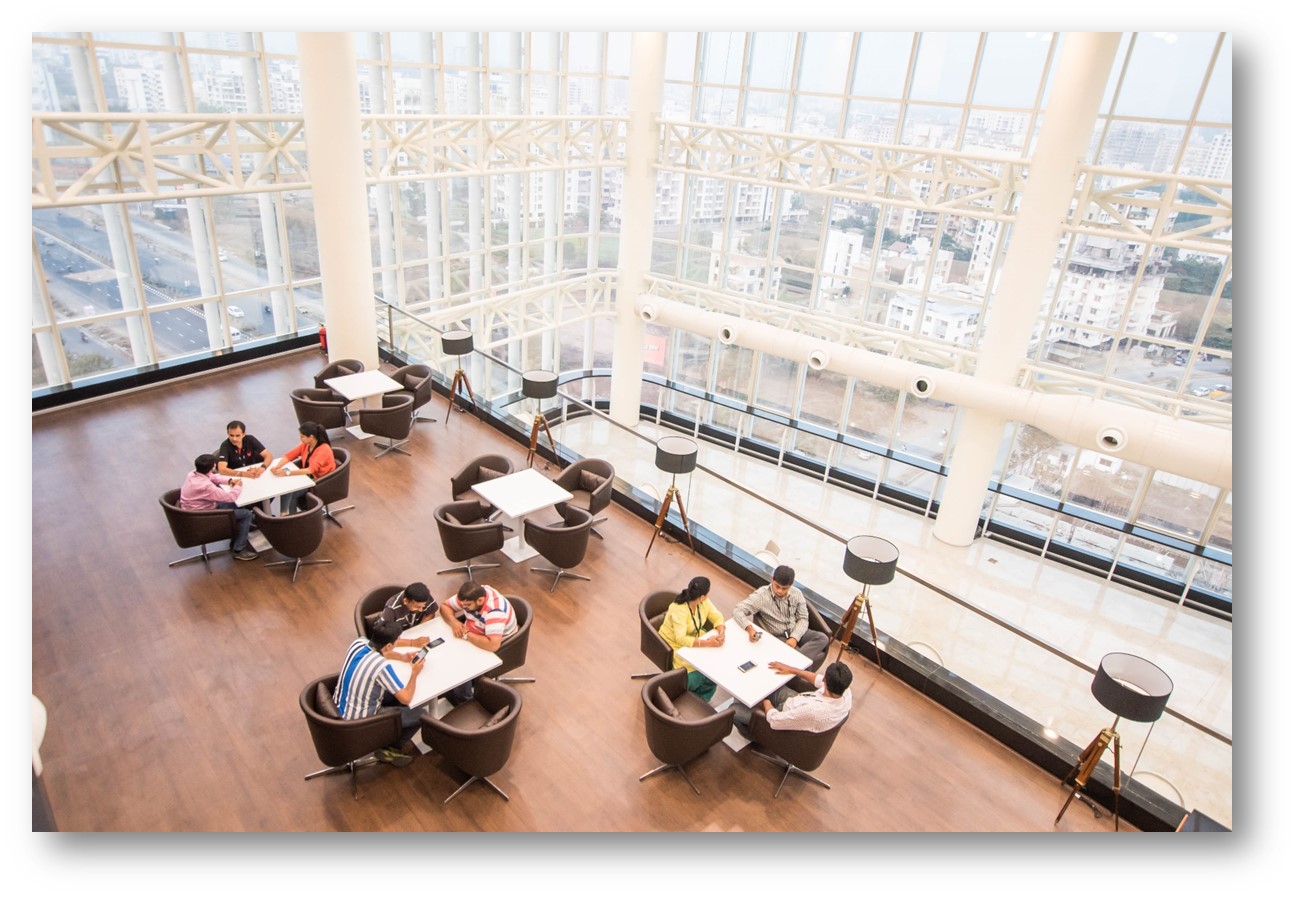 Safety and Security
VESDA (Very Early Smoke Detection) and NOVEC fire suppression systems for server, UPS and electrical rooms.
State-of-the-art addressable fire alarm, sprinkler and public announcement system.
State-of-the-art BMS room with 105 CCTV cameras and flap barriers at ground floor entry.
Occupancy sensors for smart light and LUX level management.
24x7x365 days' precision air conditioned server room.
Electronic under-the-floor rodent repellent system.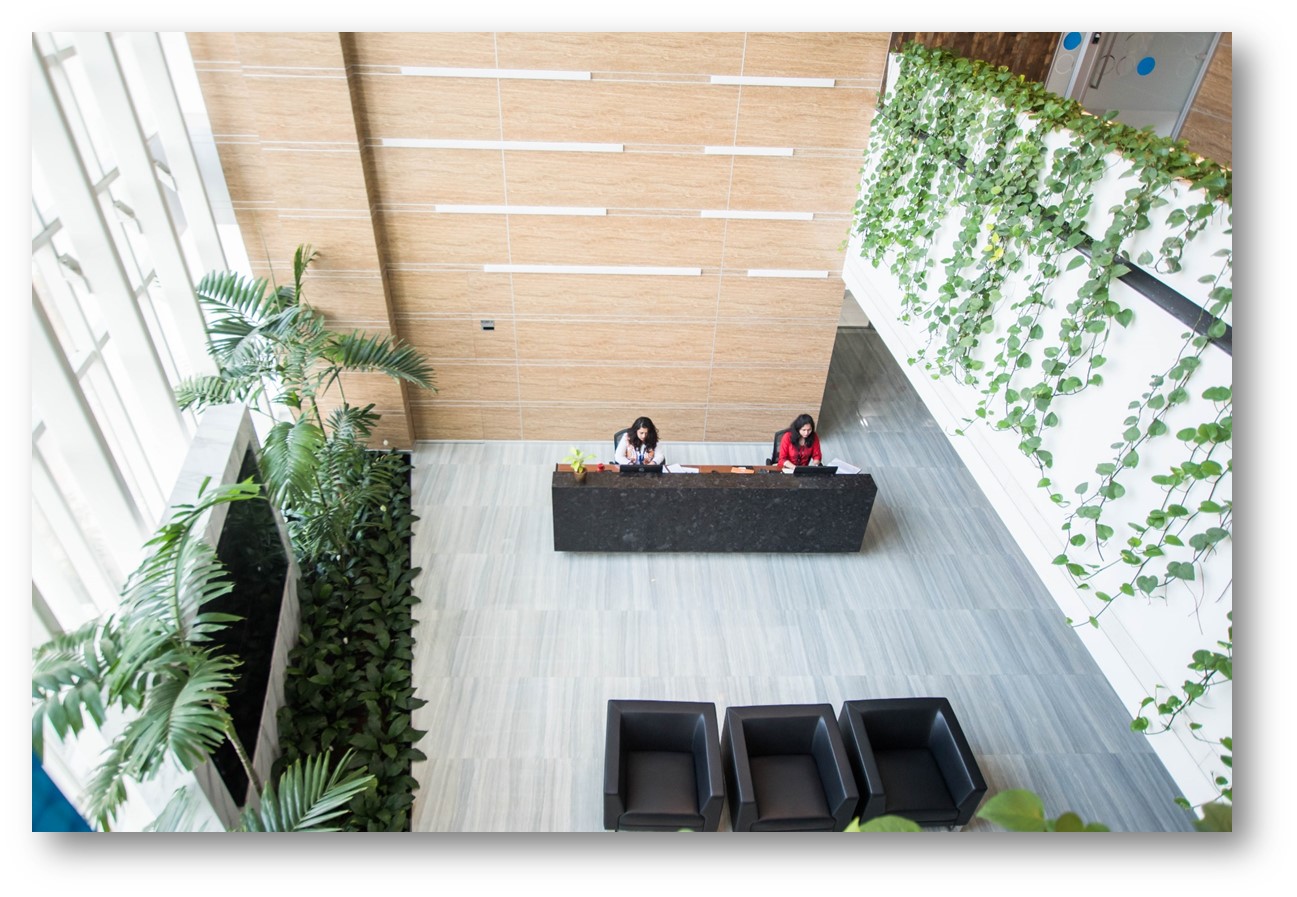 Health and Wellness
Natural landscaping with reflection pools that provide serene outdoor retreat spaces.
Acoustic mineral fiber ceiling tiles of highest noise reduction ratings to minimize ambient noise.
Centralized VRV air conditioning system with synchronization to weather forecasts.
CO2 fresh air sensors and highest fresh air input for healthy environment.
Cafeteria featuring full service kitchen, state-of-the-art skylighting, and recreation area with table tennis and billiards.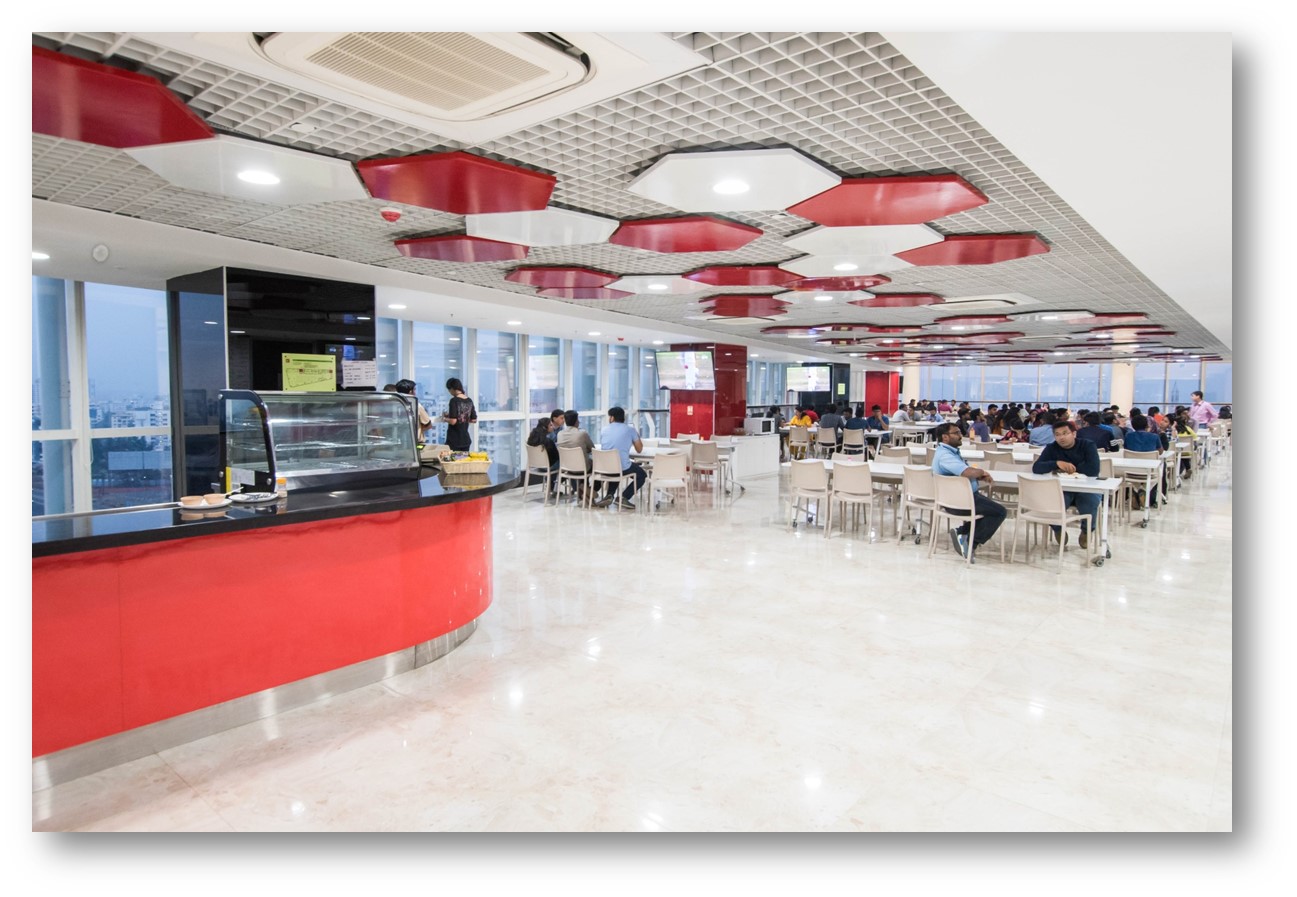 Productivity
Ample multi-use meeting rooms with built-in ultra-short-throw projectors in each.
Designated document copy/printing and shredding areas on each floor.
Stimulating brainstorming rooms.
Designated refuge areas with comfortable table and chair settings and beverage stations for tea/coffee/water on each floor.
High speed, state-of-the-art elevators.
High speed, high availability network and IP phone system.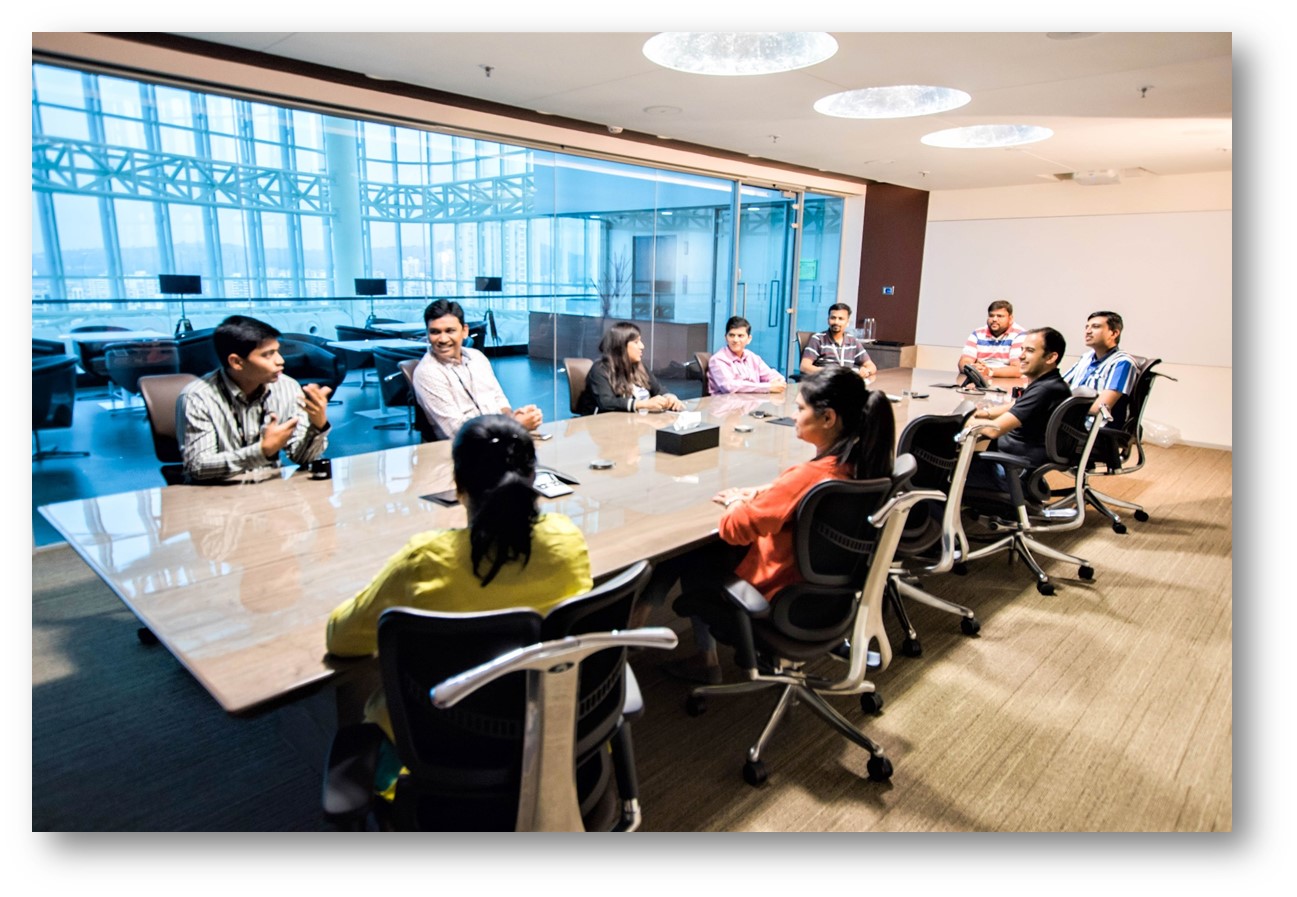 Including TerraTower, Bitwise operates out of four locations in Pune, India and Chicago, Illinois. According to Neelesh Desai, Bitwise Co-Founder and Chairman, "our leadership takes great care in cultivating highly productive work environments in order to facilitate customer-centric experiences built on our passionate people, technology innovations and agile, collaborative processes."
Bitwise achieves predictable, reliable performance with ISO 9001:2008 certified global delivery centers that are also ISO 27001:2013 certified for protection of information and information processing assets, meeting customers' strict security and compliance requirements.
Since opening its doors in late 2017, TerraTower has hosted multiple customers during their offshore partner visits, promoting transparency in Bitwise operations that further builds customer trust in the company's ability to help solve complex enterprise data management and application challenges.
About Bitwise
Bitwise is a technology solutions provider that leverages data to enable business insights. Our breakthrough technology innovations help our global clients maximize their competitive advantage. We are the industry's most experienced and dedicated team of data professionals, focusing on Data Warehousing, Data Integration, Analytics, Business Intelligence, Big Data and Digital Computation. We optimize value for our clients through our global delivery model and with our proprietary technology tools that reduce the time, complexity and cost of data initiatives. Together, our people and technology provide the insights clients need to continue to lead in their fields.
Founded in 1996, Bitwise is headquartered in Chicago, IL with development centers in Pune, India and Sydney, Australia. For more information, visit Bitwise at www.bitwiseglobal.com.