Fandango recognizes Bitwise for outstanding contributions
February 26, 2019

Fandango, the go-to destination for more than 60 million moviegoers each month, helps movie fans discover, buy tickets and share their passion for movies in an engaging and interactive way. Fandango and Bitwise worked together to modernize Fandango's full stack software development lifecycle, further enhancing the movie ticket buying experience for Fandango's customers.
During a recent visit to TerraTower, Bitwise's flagship global delivery center in India, Fandango recognized the Bitwise delivery excellence group and project teams with a plaque presented in appreciation for outstanding contributions.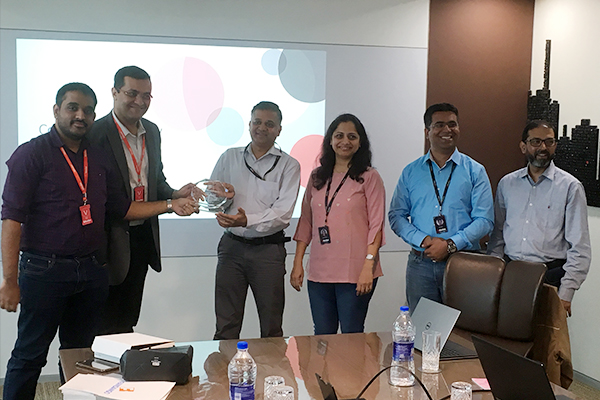 In today's data management and application development space, companies have more choices for solution providers and vendors than ever before. This is why Bitwise takes a different approach to providing a customer-centric experience built on our passionate people, technology innovations and agile, collaborative processes.
Watch Getting to know Bitwise and see for yourself why companies choose Bitwise.