TDM Test Data Provisioning Tool for Empowered Test Engineering
Watch this webinar on latest features and product demo of how TDM helps testers and analysts accelerate testing cycles using DevOps and Shift-Left testing strategies.
QA and application testing teams have a critical dependency on high quality data for testing enterprise applications. An effective Test Data Management (TDM) Strategy can save hours in test data creation, build efficiency into your test process, mitigate risk of exposing sensitive data, and ultimately expedite the testing lifecycle and reduce total cost of ownership. TDM can automate your test data requests for on-premise and cloud environments and ensure a high degree of test coverage by facilitating the right data, in the right quantity, at the right time in all your test environments. TDM helps reduce overall test data related defects, reduces untested scenarios and minimize test setup time resulting in lower costs and faster time to market.
Key benefits of TDM to be explored include
Strengthen Agile, DevOps and Shift-Left Testing strategies
Support custom built, re-usable libraries to generate synthetic / cloned data
Take full control of functional and non-functional test coverage by generating realistic test data in the right quantity
Support test data needs for a variety of application testing and QA requirements
Who should watch
Application Testers
QA Engineers
Application and QA Managers
QA and Software Testing Leaders
About Presenter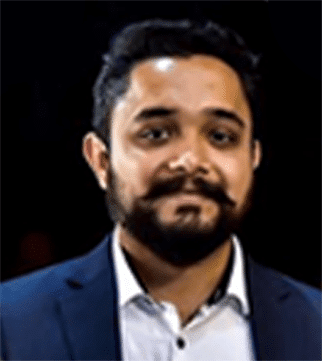 Samarth Sihare
As a business and quality analyst at Bitwise, Samarth plays a key role in helping clients deliver value with their QA initiatives. Samarth is a leading member of the Bitwise Design and Architecture Research Team, or DART, where he is responsible for driving innovations in test automation tools and technical solutions to business problems and requirements.
Business and Quality Analyst
Share This Webinar